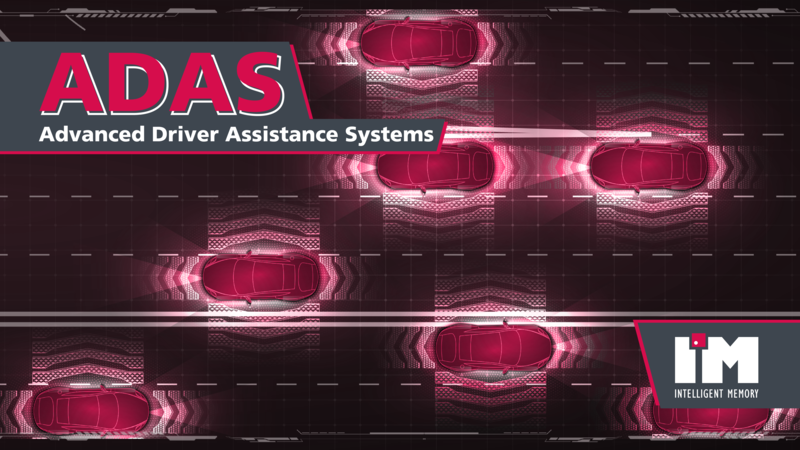 2023-04-12
Intelligent Memory: The Smart Choice for ADAS and Data Logging
Advanced driver-assistance systems (ADAS) are like superpowers for your car! They make driving safer and more fun by using sensors, cameras, and other technology to understand what's going on around the vehicle.
These systems have three main parts:
Data Generation: Sensors and cameras collect information about the car and its surroundings. For example, it's capable of detecting when another car is getting too close, or when a pedestrian is crossing the street.
Data Processing: A computer's brain uses powerful hardware and smart software to understand and manage its data. It then also uses this information to assist the vehicle in making decisions, such as when to brake or change lanes.
Data Logging: The system ultimately stores the information for later use. This can be applied for the system's own self-improvement, or even for further research, so as to make automobiles even safer in the future.
However, the crux of course is that the more advanced the system, the more data it collects, which means it needs more storage space and faster processing power. Imagine trying to save all of the pictures and videos from a family vacation on your phone, and your phone runs out of storage space and/or gets too hot.
Your car's system also needs to be able to work well in varying, extreme weather, as well as road, conditions. This is important because your automobile encounters constant external factors such as hot, cold, and wet weather, as well as intense bumps and vibrations while driving.
This is where Intelligent Memory (IM) comes in! IM supports the vehicle's computer system, making sure it can handle all of the information it collects. It keeps things running smoothly in even the most tough conditions, like mid-summer heat and bumpy roads with lots of potholes! With this level of reliability, you drive any road, in any weather comfortably knowing that you, your family and your car are safe! Now all you have to do, is enjoy the drive!
Written by Derk Keuter. Any more questions? Then please contact sales@intelligentmemory.com or contact Derk directly at derk.keuter@intelligentmemory.com.

For regular updates about our products and who we are, please follow us on LinkedIn: https://www.linkedin.com/company/i'm-intelligent-memory-limited/.

Read original article: (1) Intelligent Memory: The Smart Choice for ADAS and Data Logging | LinkedIn