Intelligent Memory: Product Offerings

Intelligent Memory offers an extensive product portfolio comprising DRAM ICs and modules (from SDR to DDR4) and a variety of managed NAND products for legacy industrial applications. The company offers an entire range of JEDEC-compliant DRAMs and ECC DRAMs, e.g., SDRAM, DDR, DDR2, DDR3, DDR4, and LPDDR4(x). These DRAM components are designed to meet the rigorous demands of various industries, ensuring high performance and reliability.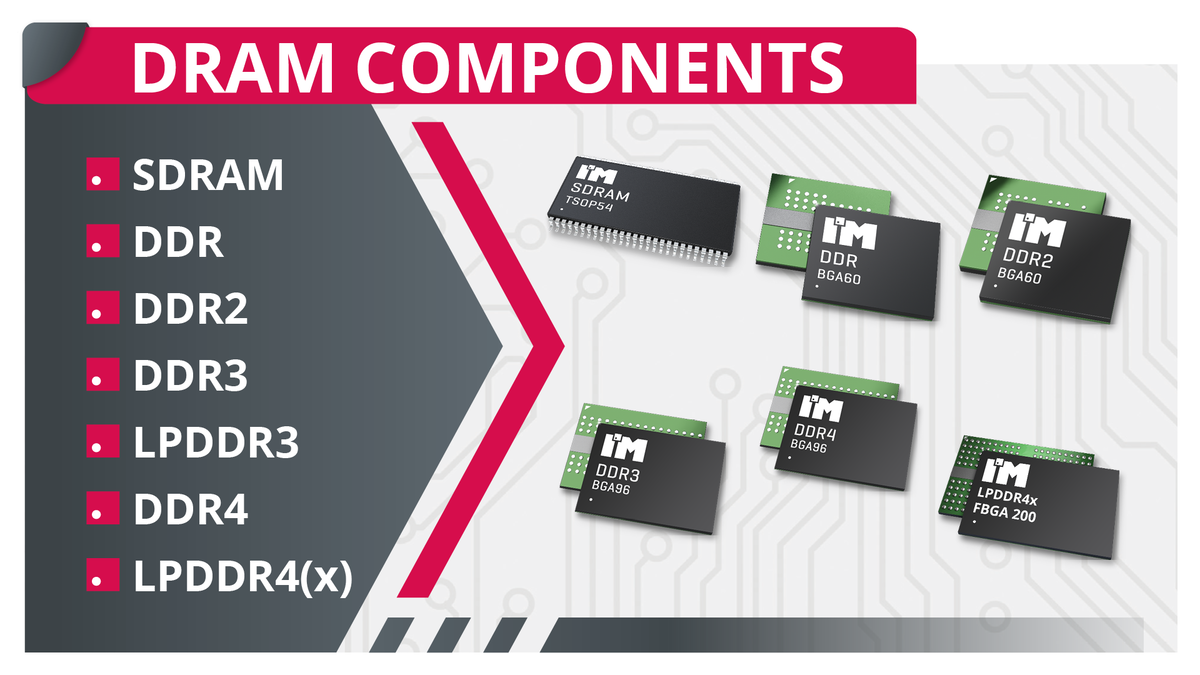 In addition to DRAM components, Intelligent Memory provides DRAM modules in common form factors and special/custom designs. These modules are available in commercial and industrial temperature grades for durable performance under a wide range of operating conditions.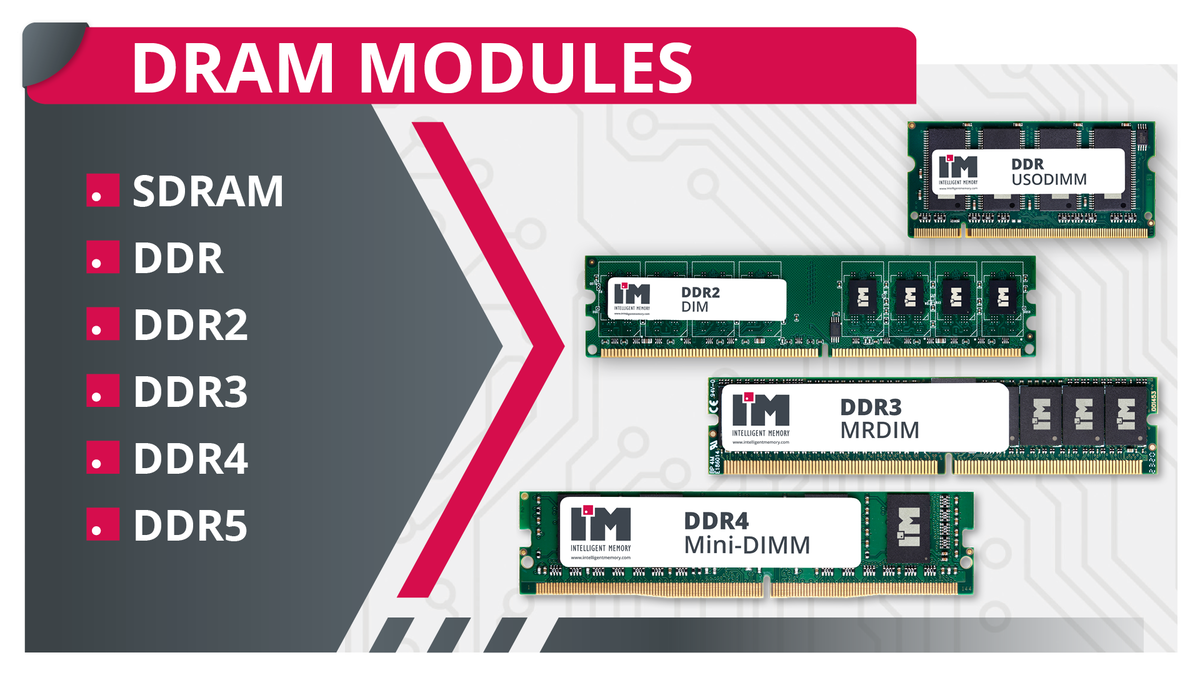 On the NAND Flash front, the company offers products ranging from legacy CompactFlash cards to the latest PCIe technology. NAND products are offered as removable media, embedded, and BGA components, providing a wide range of options for different applications.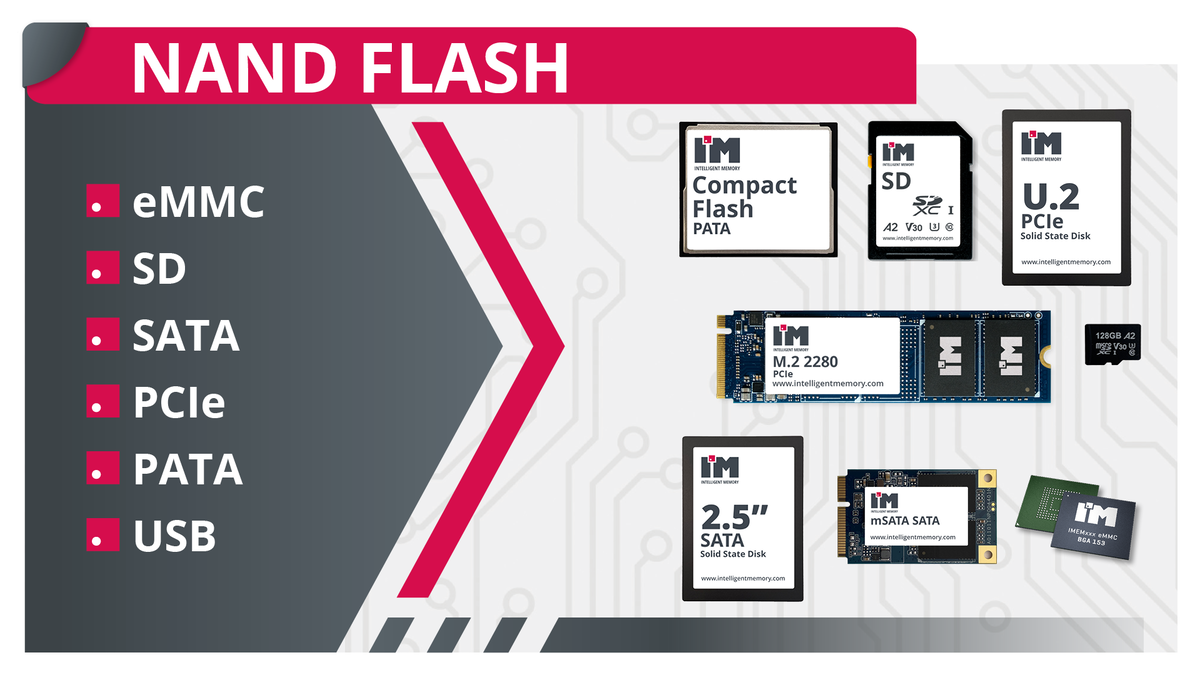 Global Reach with Robust Distribution Channels
Intelligent Memory maintains a robust global distribution network to ensure that products are readily available to customers worldwide, signing distribution agreements with various partners in the Americas, EMEA, APAC, and notably Japan, where Intelligent Memory has recently opened its own regional support office. Together with Intelligent Memory's regional commercial and technical support teams, the distribution partners provide local support to customers in all major regions and throughout the lifecycle of the customer's product design.

In the US and Mexico, Intelligent Memory has built a network of distributors and representative firms that cover the majority of the total addressable market. These sales representatives play a vital role in promoting its products and services, helping to drive its growth in these markets, which is then fulfilled through the distribution network in the Americas.
Commitment to Durability, Reliability, and Longevity
Recognizing the critical role of legacy memory devices in industrial applications, IM places a strong emphasis on providing customers with standardized products that can withstand demanding environments and operate reliably under extreme conditions. For customers who may feel left behind by companies pursuing the latest technologies, Intelligent Memory's capability to support them in their specialized buying decisions provides a uniquely reliable and long-term solution. Rigorous testing and quality control measures ensure that every memory product meets the highest standards of performance and reliability.

Intelligent Memory is committed to ensuring long-term availability, understanding the need to maintain consistent memory supplies for extended product lifecycles. By offering products with extended availability, the company enables customers to plan and execute their projects with confidence, free from concerns about sourcing and memory obsolescence.
For additional information on Intelligent Memory's solutions, please contact us at sales@intelligentmemory.com, or visit the official website at https://www.intelligentmemory.com.